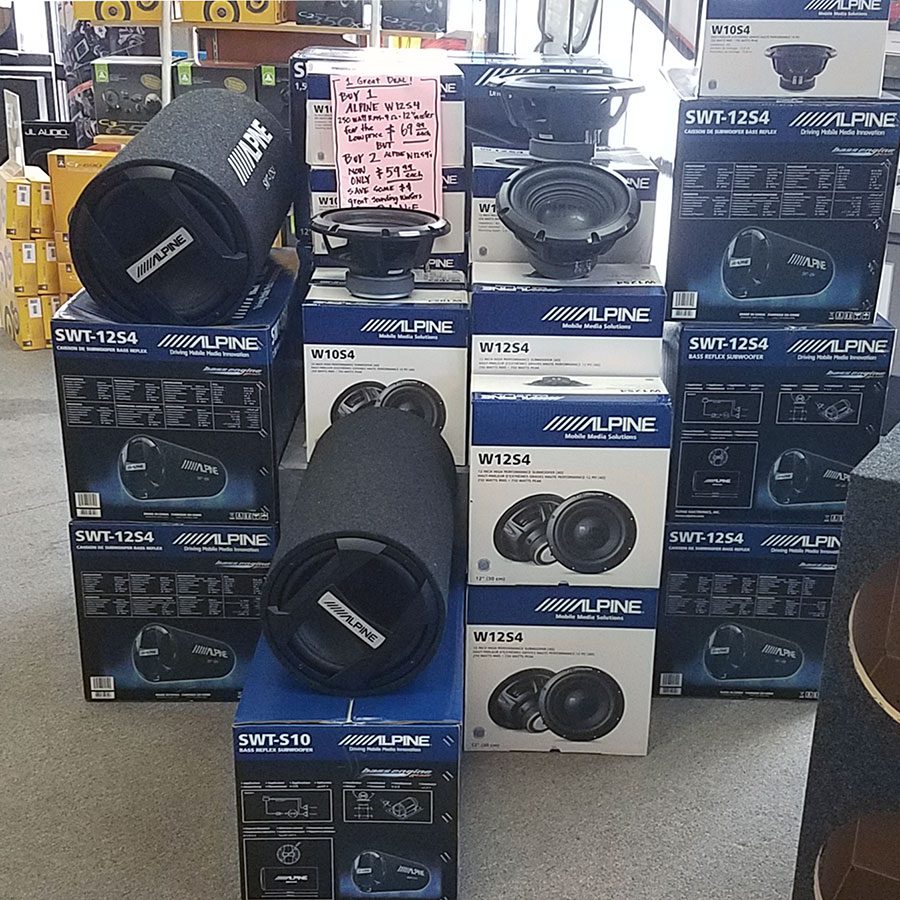 By Dave
Looking for a steal of a deal? Right now Sounds Good to Me is selling Alpine W12S4 subwoofers on sale for $69.99 each in Tempe AZ near Phoenix Arizona.
250 Watt RPMS * 4 Ω * 12" Woofer.
We're not done!
Buy 2 or more W-12S4 for $59.99 each. That's a steal!
These subwoofers pay homage to the power and energy that bass adds to music. Max RMS Power Capacity: 250W. Peak Power Capacity: 750W.
Also in stock is the Alpine SWT-12S4 subwoofer. Save some $$$ on great sounding woofers by Alpine at Sounds Good To Me.  
Sounds Good To Me car audio & video electronics and security alarm system installation specialists are located in Tempe, AZ, servicing the entire metro Phoenix area including Mesa, Chandler, Scottsdale, Glendale and Gilbert, Arizona. Call us at (480) 968-8543, visit us at www.soundzgood2me.com or contact us by email at soundzgood2me00@yahoo.com.