Experienced, Tested & Ready to Rock!
We are frequently asked "what can I do with my old stuff?" Craig's List? E-Bay? Pain in the ass. Not worth the hassle dealing with freaks. So here is our second chance consignment on car audio electronics in Tempe Arizona, near Phoenix AZ at Sounds Good To Me.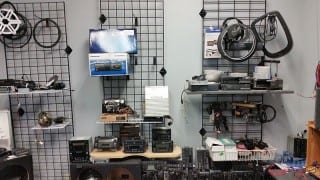 We will display, advertise, test and collect the money for your gear! You determine the final selling price…Call us at (480) 968-8543 and ask us for details.
All 2nd chance items are sold "as is"
All sales are final.
No Refunds
Cash is King, we charge an additional 5% for Credit Card usage.
We will test all equipment and clean it up when we accept it and test it in front of the buyer so they know it is good when they pay for it. It's a win/win for everybody.
---
Don't miss out on these unreal 2nd chance consignment deals this week at Sounds Good To Me
Note: Consignment ideas are limited to inventory on hand. First come, first served as-is warranty.
---
Sounds Good To Me car audio & video electronics and security alarm system installation specialists are located in Tempe, AZ, servicing the entire metro Phoenix area including Mesa, Chandler, Scottsdale, Glendale and Gilbert, Arizona. Call us at (480) 968-8543, visit us at www.soundzgood2me.com or contact us by email at soundzgood2me00@yahoo.com.