Dave from Sounds Good To Me in Tempe, Arizona reviews and provides a demo of the Smart Start phone app to remote start his vehicle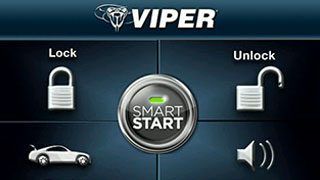 Directed Electronics (the biggest alarm manufacturer in the world) is predicting upward of 1 million SmartStart apps in the next year. A smart start app is an alarm/security system/navigation device that allows complete control of your car via your smart phone, unlocking your car, starting it, finding it, even being called if your alarm goes off.
Imagine all of that information being controlled by your phone using a Smart Start App. It's the biggest new car alarm technology in the last 20 years.
At Sounds Good To Me matches all internet prices from authorized dealers and most times we can beat there prices…So come in to Sounds Good in Tempe, AZ near Phoenix, today and set you up with this handy Smart Start App for your smart phone.
Sounds Good To Me car audio & video electronics and security alarm system installation specialists are located in Tempe, AZ, servicing the entire metro Phoenix area including Mesa, Chandler, Scottsdale, Glendale and Gilbert, Arizona.Call us at (480) 968-8543, visit us at www.soundzgood2me.com or contact us by email at soundzgood2me00@yahoo.com.